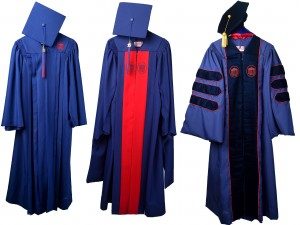 Are you graduating from the University this May? Or know someone who is?
Then sign up to be recognized at the First Annual Red & Blue Celebration of Achievement for UM Staff on May 9 at 12noon.  The first 100 graduating staff scholars will receive commemorative regalia to be worn during graduation.
More information is available on our website.
This Celebration is co-sponsored by the Office of the Provost, the Division of Outreach and Continuing Education, the Office of University and Public Events, and the University of Mississippi Staff Council.