---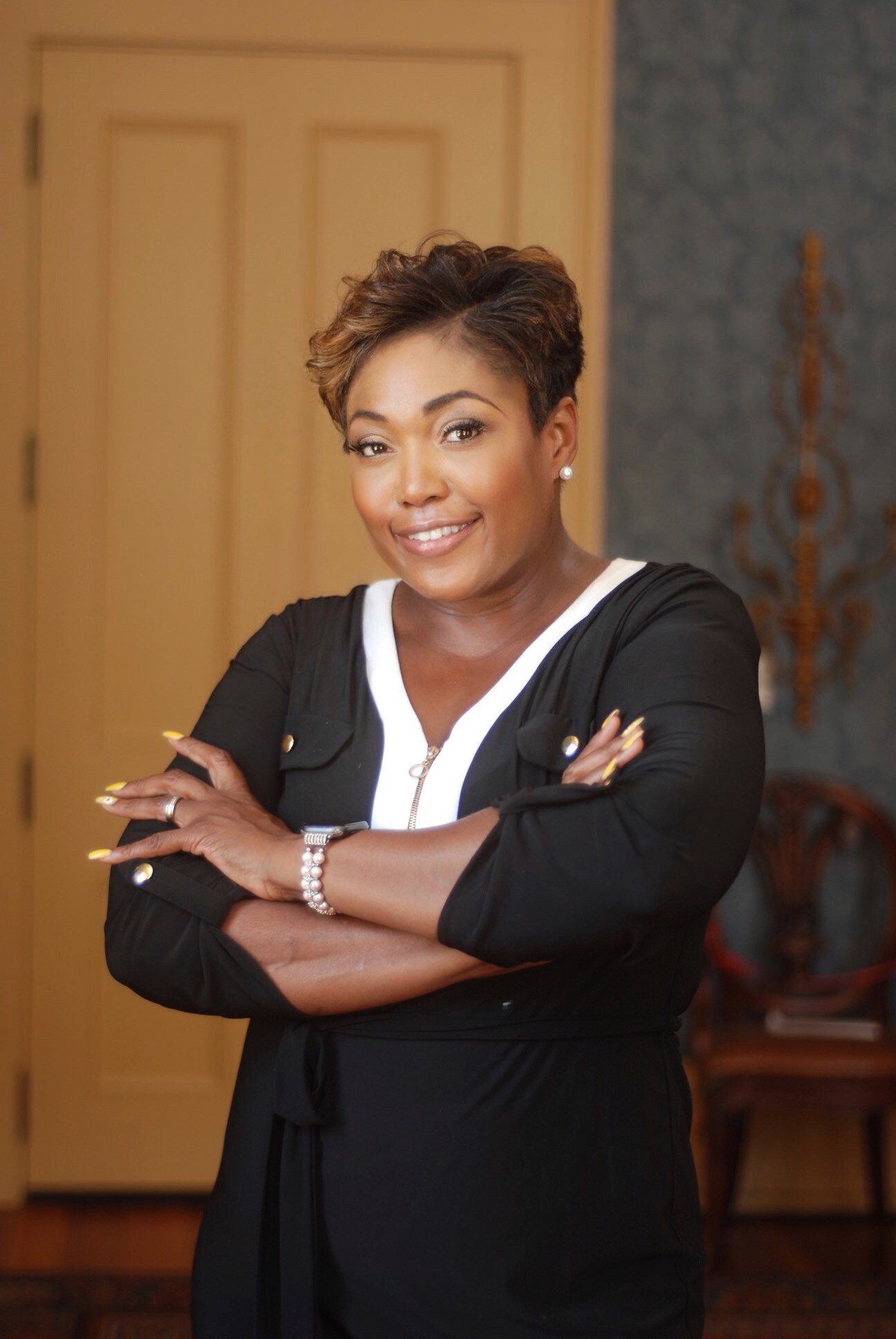 Deetra A. Sims -Wiley, President 
Deetra Sims-Wiley serves as UM Staff Council President.  As president, she serves as the representative of staff members for all campus locations. She is responsible for leading discussions and highlighting staff concerns with Staff Council members and the Chancellor. She organizes all staff council committees, events, and acts as the official spokesman for the council. She also serves on various Chancellor Standing Committees. In addition, she presides over all meetings and attends monthly meetings with the Chancellor.
Wiley has served the University of Mississippi since May 1999. She serves as Project Manager for the Office of Information Technology. She is currently working with Undergraduate & Graduate/Outreach TargetX Admissions projects.
Deetra received her Bachelor of Arts in English (1992), Master of Arts in English (1997), Master of Arts in Higher Education (2012) and is a University of MS doctoral candidate (ABD) in Higher Education. She also holds an Associate of Arts in English/Communication from Coahoma Community College (1991). Her Motto is "Believe, Begin, Become!" Some of her hobbies include acting, motivational speaking, socializing.
She is married to Rev. Derell A. Wiley, Pastor of Sykes Chapel Church in Lambert, MS. They have 3 children: Nya, Tyler, and Amber.
---
Lolita Gregory, Vice President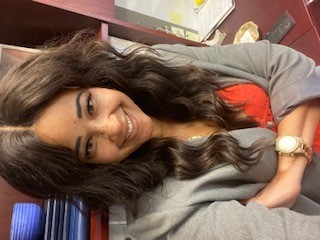 Lolita Gregory serves as the vice president of Staff Council & executes the duties of the president in the president's absence, works with the secretary on maintaining a record of absences, contacts members who violate the absence policy to ask if they want to continue as a staff council member, arranges for replacement of representatives as necessary, coordinates Staff Appreciation Week by serving on the Staff Appreciation Committee, & attends monthly meetings with the Chancellor.
Lolita Gregory currently works as the Assistant Dean of Undergraduate Recruitment and Retention for the School of Applied Sciences at The University of Mississippi, where she works to recruit prospective students and provide an unmatched educational experience to current students in degree programs within the School of Applied Sciences.  Lolita is a member of the Staff Council and the Black Alumni Advisory Council at the University and serves on the Diversity, Equity and Inclusion Committee for the School.  Lolita has 20 + years of experience in healthcare management and working with non-profit organizations on a local, state and national level.  Lolita earned her bachelor's and master's degree from the University of Mississippi.  Lolita also serves on the Oxford-Lafayette Chamber of Commerce Board of Directors, where she serves as the Chairman of Board and chairs the Junior Leadership Lafayette Program. Lolita is an active member of the Oxford School District's PTO organization and volunteers her time with numerous service and philanthropy entities within the Oxford, Lafayette and the University community that deals with issues surrounding food insecurity, health disparities and children advocacy.  Lolita is a member of Clear Creek Missionary Baptist Church, Inc. where she serves as the Announcement Clerk and participates in the youth and choir ministries.  Lolita is married to her college sweetheart, Romalas, and together they have three sons, Roman, Kingston and London.  Lolita is a servant leader at heart, and attributes that to the foundation set forth by her parents, Joe and Arlene Tunstall.  "Everybody can be great, because everybody can serve." —- Martin Luther King, Jr.
---
Secretary duties include preparing, organizing and supervising the distribution of minutes from each Council meeting; maintaining official written records of Council meetings; assisting in the preparation and distribution of correspondence and other Council business to representatives and staff members; maintaining membership records; booking meeting space and coordinating speakers for Council meetings; and attending monthly meetings with the Executive Council and the Chancellor.
---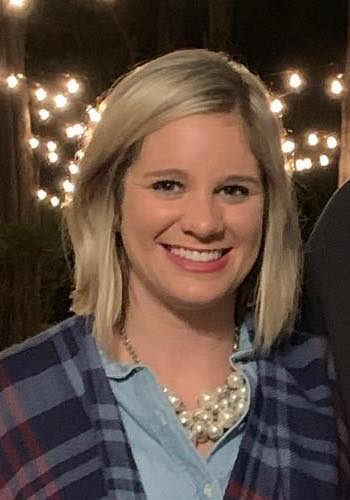 Kate Wallace serves as Staff Council treasurer. Her duties include managing the finances and financial records of the Staff Council to ensure compliance with applicable regulations, maintaining and presenting monthly treasurer's reports to the Staff Council to ensure accurate financial statements are maintained, processing Council invoices for payment, assisting the textbook scholarship administrator in managing finances, & attending monthly meetings with the Chancellor.
Kate Wallace is a life-long Oxford resident and graduate of the University of Mississippi (Jour '10). She received her master's in public relations from Boston University in 2013 and has spent most of her professional life working in hospitality, event management, and marketing. Kate started with the University Museum in 2018 as the Memberships, Events, and Communications Coordinator and transitioned to the School of Pharmacy in 2020 as the program manager for the Office of Academic Affairs. In her current role, Kate works directly with faculty, staff, and students in the PharmD program.
Kate is married to her husband, Matt, has three children – Madi Kate, Harrison, and Hayes – and two corgis – Tucker and Taegan. In addition to serving as the treasurer for Staff Council, Kate also sits on the Board of Trustees for Magnolia Montessori School and is provisional member of Junior Auxiliary of Oxford. She and her family are active members of Oxford-University United Methodist Church and are advocates for autism support and awareness in the Oxford community.
---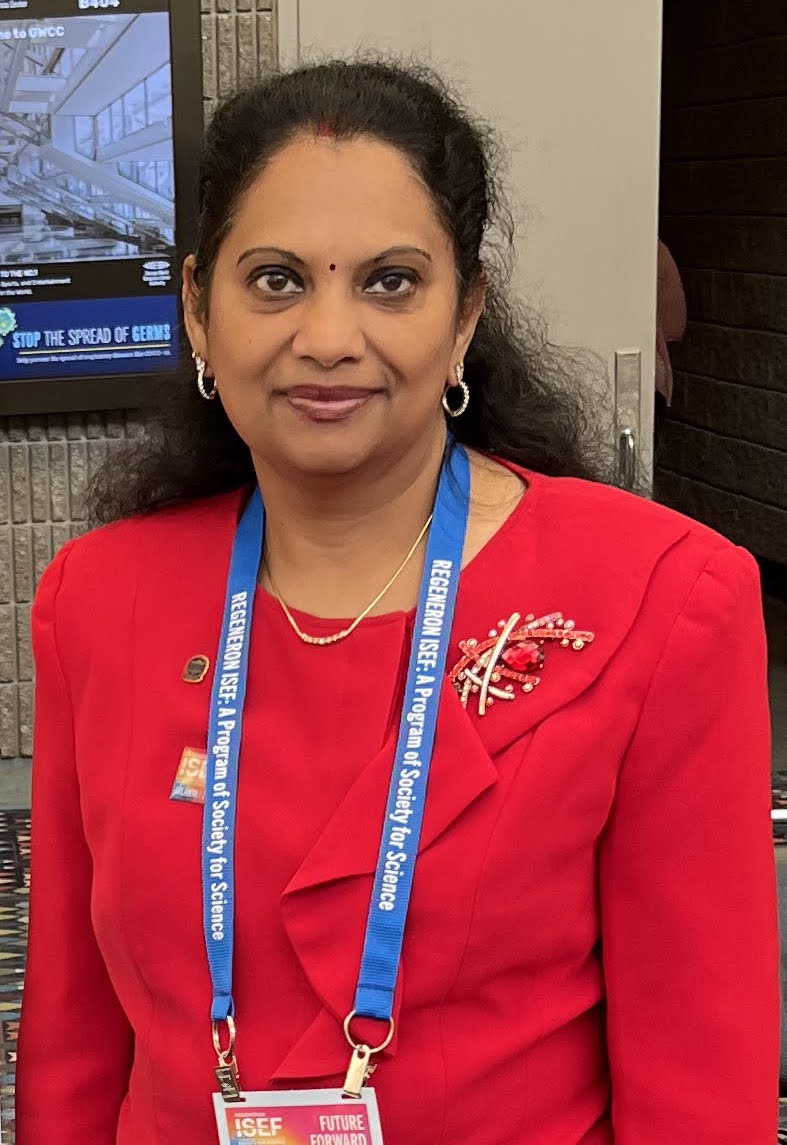 Premalatha Balachandran, Scholarship Manager

Dr. Premalatha Balachandran oversees Staff Council's Staff Textbook scholarship program. She announces scholarship application deadlines for each semester, processes and evaluates all the applications for eligibility and sends award mail to the recipients. She also coordinates with the Ole Miss Bookstore to issue vouchers, with Contractual Services to handle payments to the bookstore, and also with the Office of Financial Aid to disperse textbook scholarship tuition. In addition, the administrator maintains a database of applicants and complete records of accounts to comply with the University Auditors office. She attends monthly meetings with the Chancellor.
Premalatha joined Ole Miss, 20 years ago in 2002 and serves as a Principal Scientist at the National Center for Natural Products Research (NCNPR), School of Pharmacy. As a Principal Scientist, Premalatha's research interests include biological screening and the discovery of new active drugs from the plants that contribute to human health benefits. She works on several funded projects and her research team filed a patent on an anticancer formulation. She has authored 40+ publications that include research and review articles in high-impact journals and book chapters. She also serves as a judge/chair for several international and regional science fair competitions and also a reviewer for many journals.
She is very active in the community, serving on several boards and committees including United Way, Chamber of Commerce, Leadership Lafayette, School District PTOs, and Boy Scout committees to name a few.
Premalatha received a B.S in Chemistry from the University of Madras, Chennai, India. She also obtained M.S. and Ph.D. degrees in  Medical Biochemistry from the same university. In 2022, she received an MBA from the University of Mississippi.
She is married to Karthikeyan Rathinavelu, Owner and President of Thik and Thin Constructions LLC., They have 2 boys, Keerthin and Sagan.
---
Elizabeth Tettleton Mason, Marketing Manager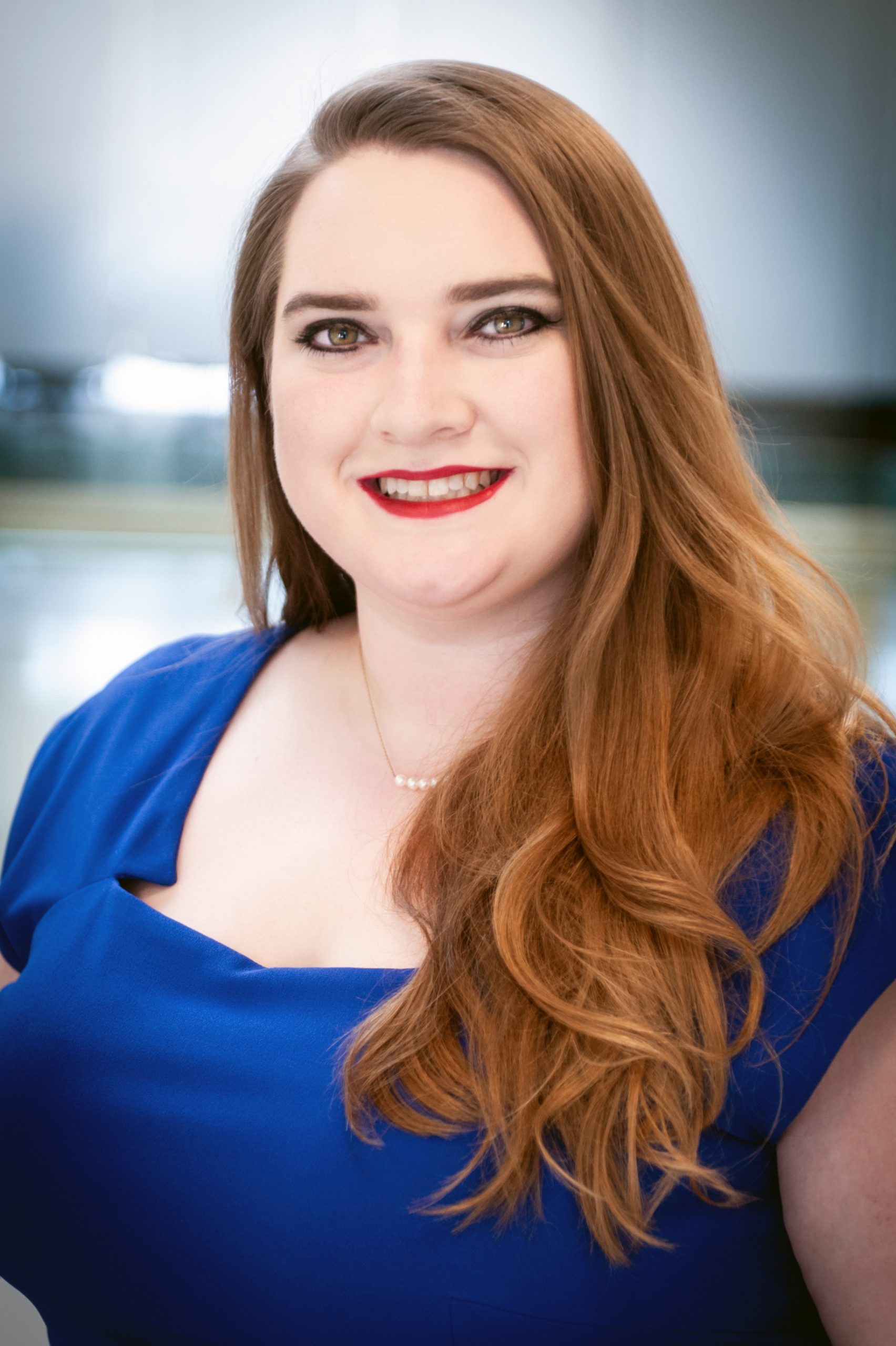 Elizabeth Tettleton Mason is an executive member of UM Staff Council and serves as the conduit between the UM Staff Council and campus staff market and report events. Her responsibilities include managing the social media elements to promote staff awareness and foster interaction, education, engagement, and discussion regarding policies and issues significant to constituents through the use of online communities. She attends monthly meetings with the Chancellor.
Elizabeth joined the University of Mississippi in 2016 at the Ole Miss Alumni Association, where she served as a Special Events Assistant and helped to manage and organize alumni events. In 2020, Elizabeth was promoted to work for the Vice Chancellor of Research and Sponsored Programs and serves as his Executive Assistant. Her regular duties include management of the VCRSP office, coordination the VC's calendar, travel, bookkeeping, events, and administrative needs. She also oversees various projects and programs in ORSP as assigned.
On the UM campus, Elizabeth serves as the Diversity Liaison for the Office of Research and Sponsored Programs. She is a founding member of the Provost's Women in Leadership program, a member of the University Assessment Committee, and president of the Chancellor's Standing Committee for LGBTQIA+ Affairs.  She also serves on several ad hoc, standing, and search committees. She is an adjunct professor in Event Management and loves helping inspire undergrads to pursue a career in the event industry. Elizabeth completed her bachelor's in hospitality management (BS '14) and is a current MBA student (MBA '23) holding several offices in that capacity.
Elizabeth is married to Scott Mason, a community coordinator in Student Housing, where he oversees the Residential College and several living learning communities. They both live in RC South and have a tuxedo cat (Figaro) and a Jack Russell mix (Jasper). Elizabeth loves creative writing about the world and its complexity, sipping overly complicated cocktails, cooking food that Gordon Ramsey might consider eating, and traveling far and near.
---
Webmaster is an executive member of Staff Council, serving as Webmaster. Her duties include serving as the conduit between the Council and UM Staff by reporting events and updates on the Staff Council website (posting of minutes and updating event information on Council's website, promoting staff awareness, Staff Member of the Month promotions, etc.), attending monthly meetings with the Executive Council and regular monthly meetings with the Chancellor.
---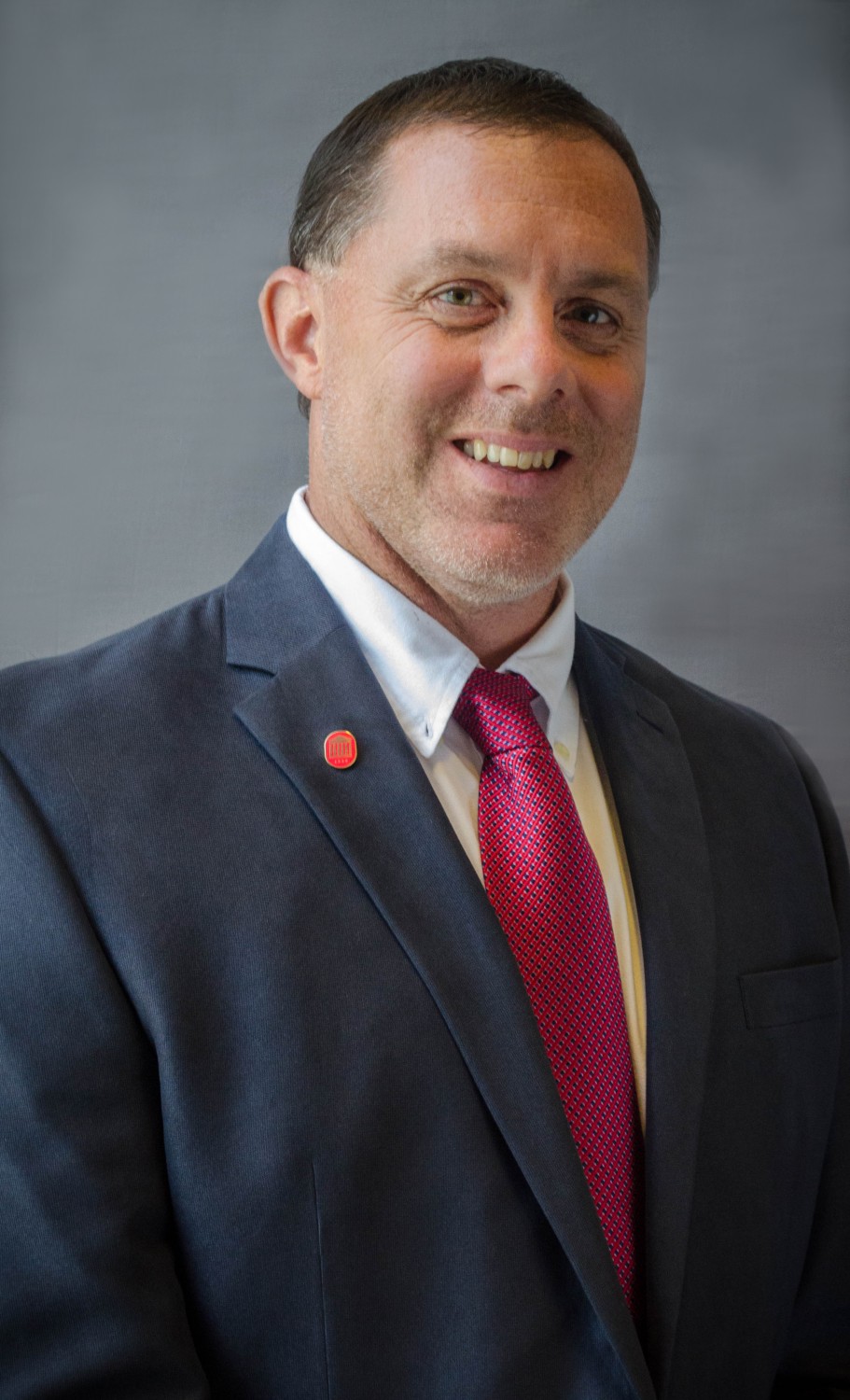 Jason Shirkey, Immediate Past President
Jason Shirkey serves as Immediate Past President.  As immediate past president, he serves on the Executive Council, attends meetings when needed, assists with the transition of new officers, attends monthly meetings with the Chancellor, and serves on Chancellors standing committees, if requested.
Jason was born and raised an Indiana Hoosier! He attended Indiana University before his path directed him south to Ole Miss for graduate school. He received a B.S. in Sport Management from Indiana University and his Master's degree here at Ole Miss. Jason enjoys working with students and helping them with their personal leadership journey as well as serving the university community as part of Staff Council. When not at work, Jason can be found at FNC Park coaching soccer, travel baseball, flag football, basketball and any other activity his two kids enjoy.  He and his wife Amy enjoy spending time with family and friends, serving at First Baptist church, and attending Ole Miss sporting events!